Sign up for our newsletter
Who is Blossman: Dee Lathem
As Women's History Month comes to a close, we wanted to highlight a great leader in our workforce. Dee Lathem is the branch manager at our Cartersville, GA, location, and has continuously won management awards for herself and her store.
Dee's Story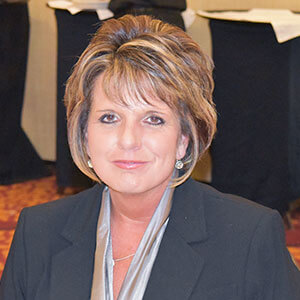 Dee started in the propane industry when she took a receptionist job at a small independent provider with only six locations. During her time, Dee was promoted to Office Manager, then to CEO, until the company was sold. As a result of the sale, Dee began to look for a new job and found Blossman Gas. Though she was pursued by several companies, she ultimately chose Blossman thanks to their focus on customer service and community involvement, reminding her of her previous company. Now, Dee leads one of our largest stores, based in Cartersville, GA, and continues to do what she's always done: help customers with whatever they may need and focus on improvement in her workplace. "I do not like to go backward," Dee explains. "Seeing improvement is what motivates me, even if it is gradual."
Success Story
Dee believes that celebrating Women's History Month means looking back in time and appreciating how much women have accomplished, while also looking to the future and lifting women up in the present workforce. Her best advice is this, "Work through the challenges you face and do not give up – you will be surprised what you can accomplish. Do not ever think you cannot do something. Prove to the people around you that you are knowledgeable."
Thank you to Dee and all of the women at Blossman Gas for contributing to our great company!